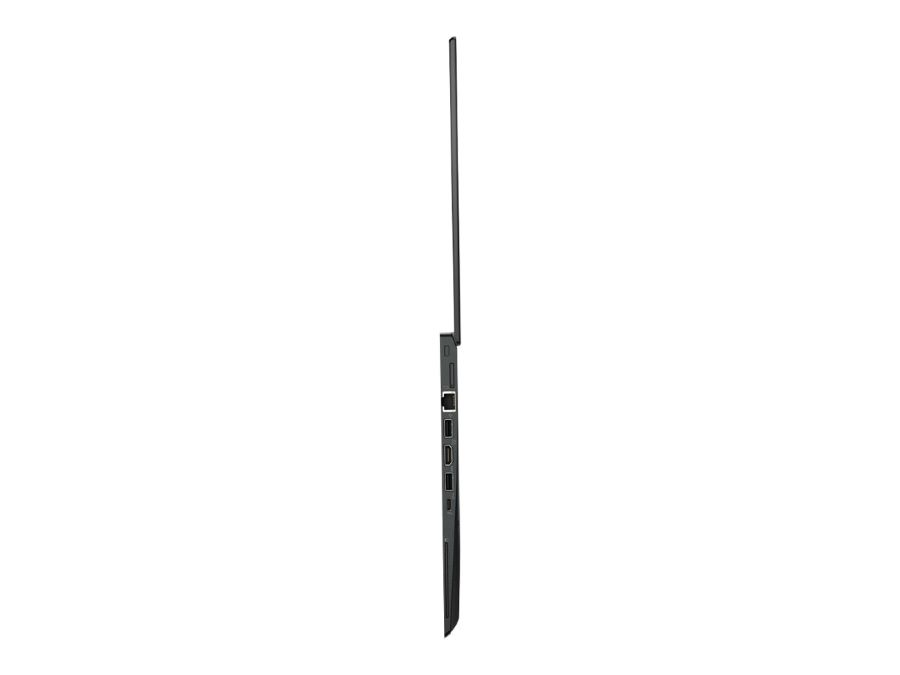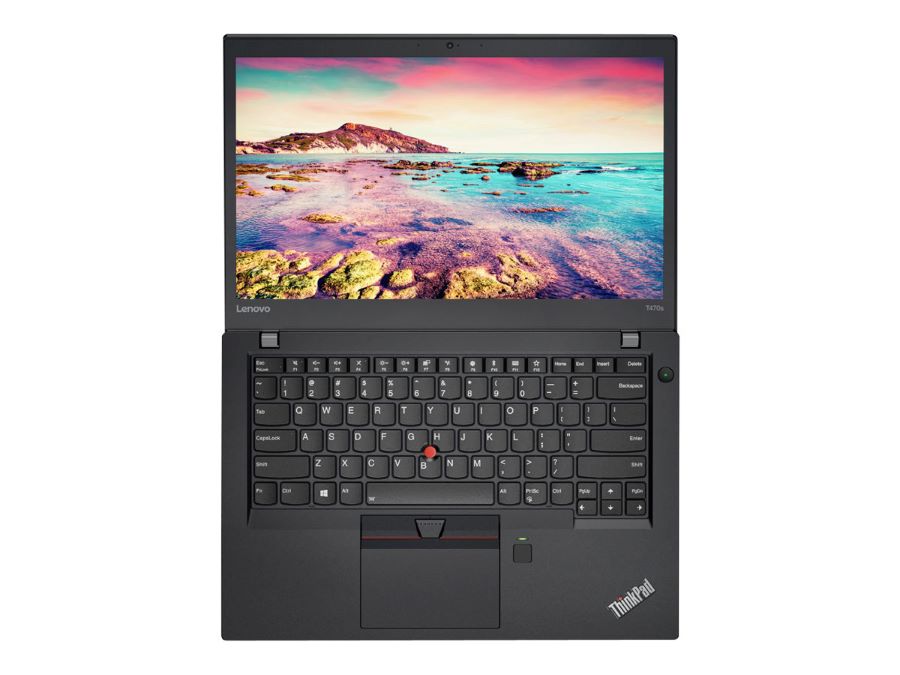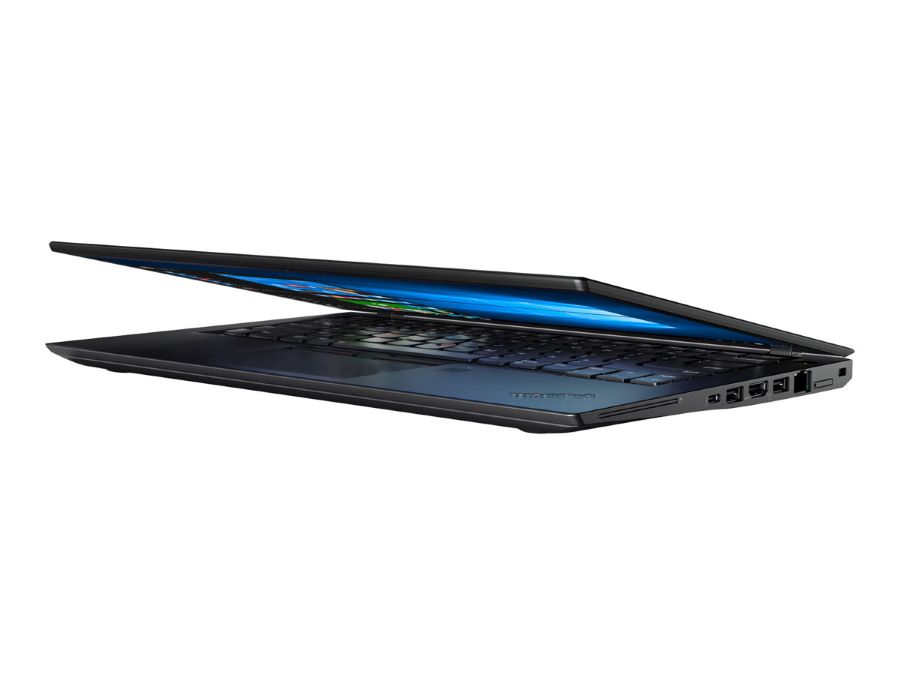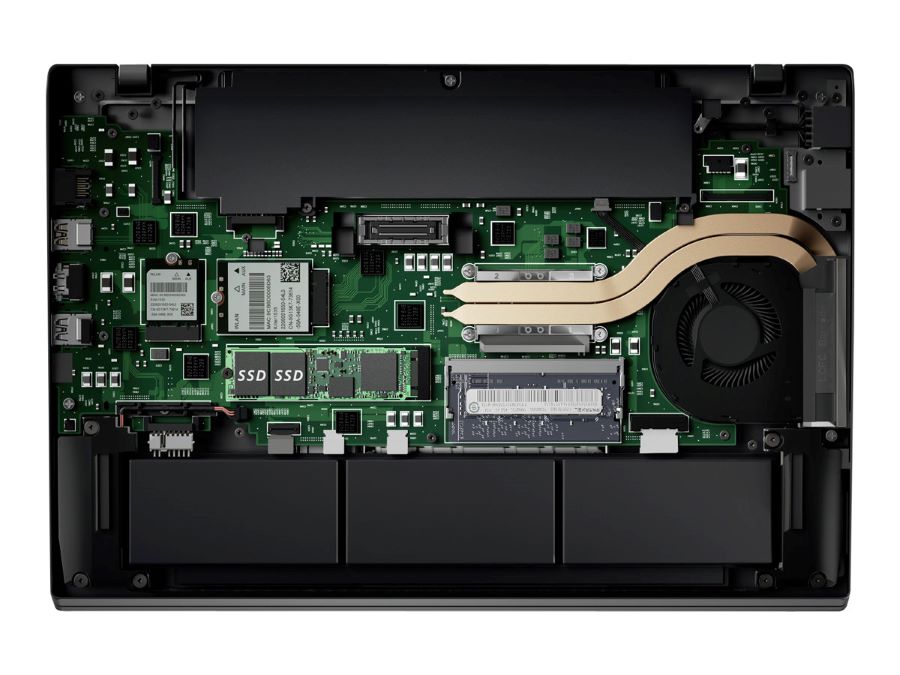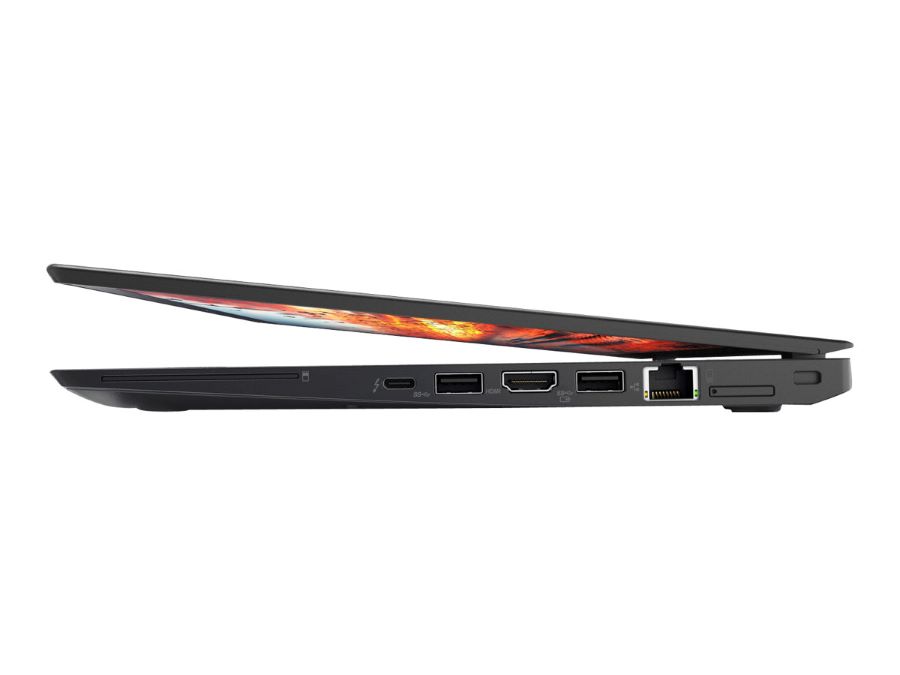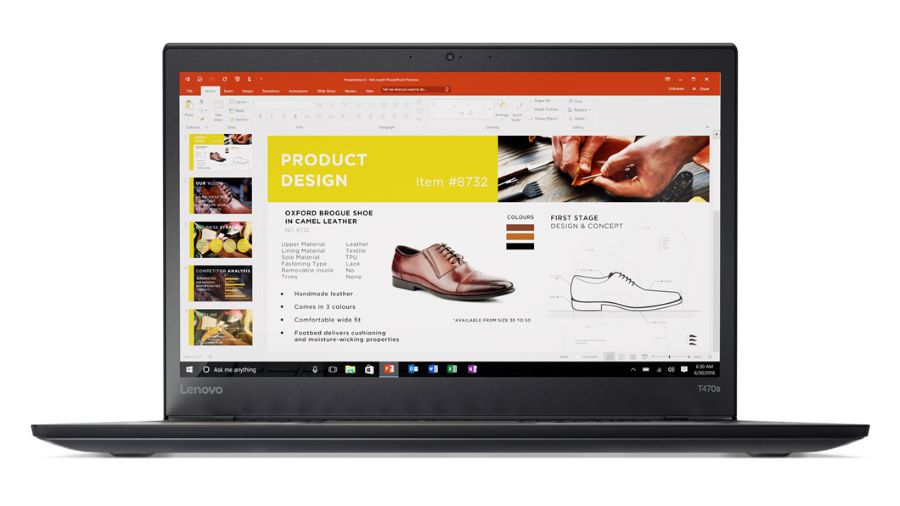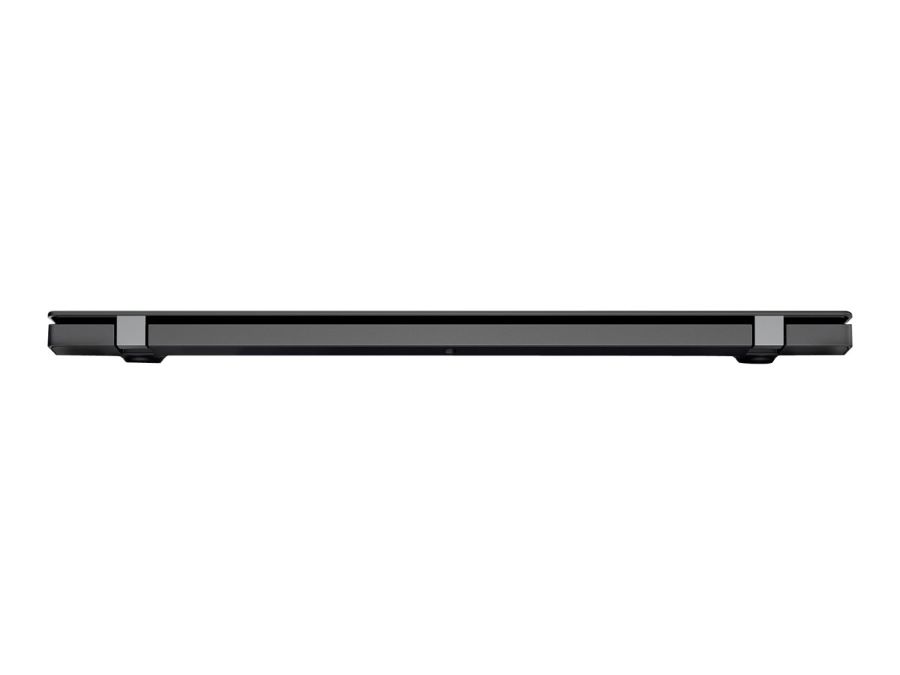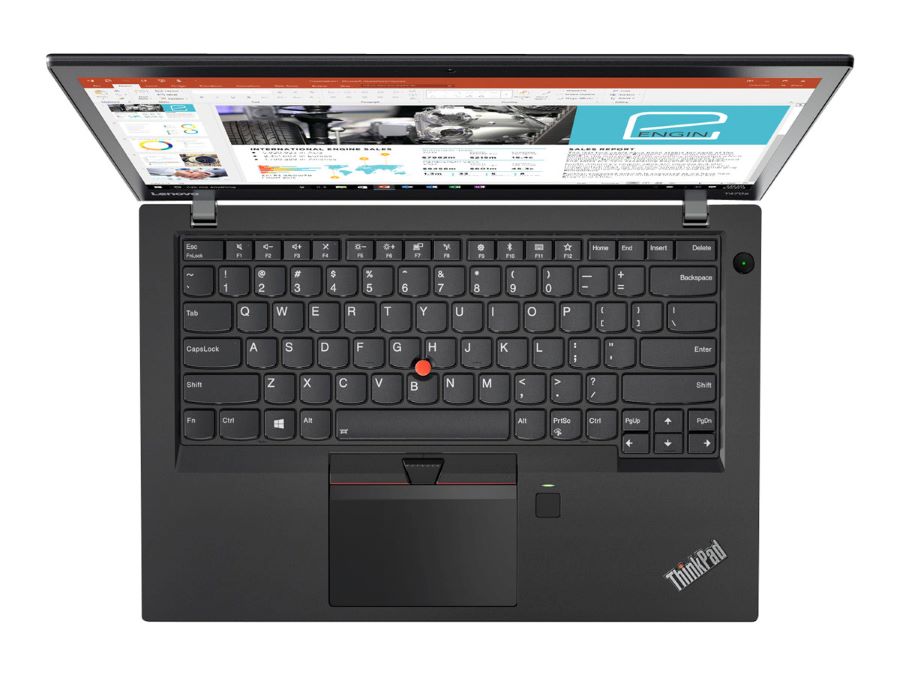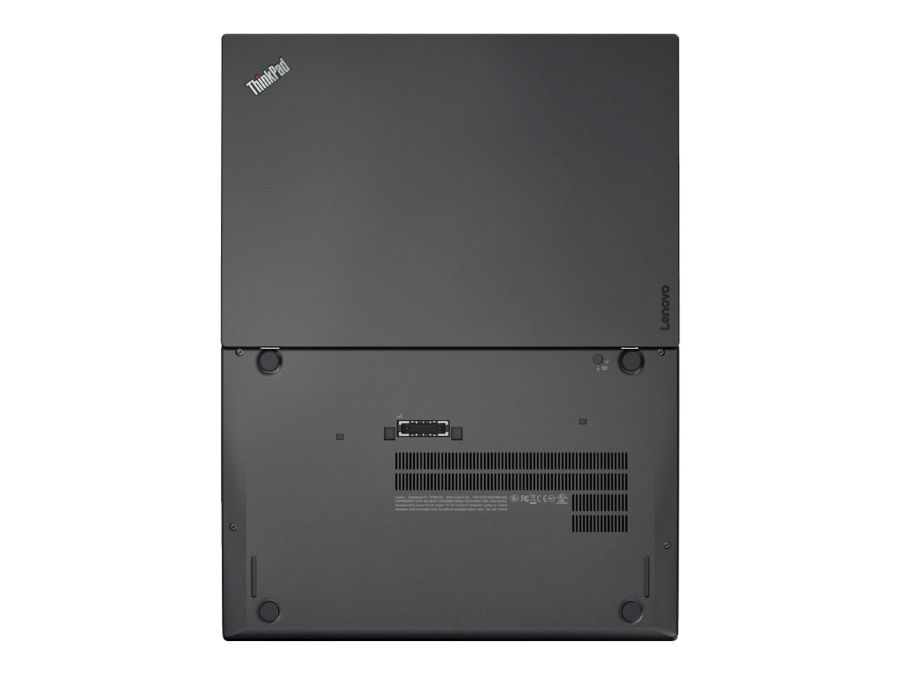 Thế Giới Laptop Mỹ
UltraBook ThinkPad T470s Core i5-6300U/8G/256SSD/14" FHD IPS/ W10P
Giá bán : 20.500.000 đ
Tình trạng : CÓ SẴN TRONG KHO
Xuất xứ: USA
LOẠI HÀNG:
BRAND-NEW 100%
ThinkPad T470s
Part Number: 20JSS0KS00,
Core i5-6300U/8G/256SSD/14" FHD IPS / W10P
Bảo hành : 12 tháng
Khuyến mại :
Túi xách
Túi chống sốc
Cài đặt phần mềm miễn phí
Giao hàng toàn quốc miễn phí
THÔNG SỐ KỸ THUẬT
Lenovo ThinkPad T470s Core i5-6300U/8G/256SSD/14" FHD IPS/ W10P
BRAND NEW - QUÝ KHÁCH TỰ KHUI THÙNG
ThinkPad T470s
Part Number: 20JSS0KS00
Processor
6th Gen Intel® Core™ i5-6300U with vPro™ (2.40GHz, up to 3.0GHz with Turbo Boost, 3MB Cache)
Operating System
Windows 10 Pro 64
Display Type
14" FHD (1920 X 1080) IPS, anti-glare
Memory
8GB DDR4 2133MHz (4GB Soldered + 4GB DIMM)
Hard Drive
256GB SSD PCIe
Warranty
1 year Depot or Carry-in
AC Adapter
45W AC Adapter
Graphics
Integrated Intel® HD Graphics 520
Battery
3 cell Li-Ion 23.5Wh
Camera
720p HD
Fingerprint Reader
Fingerprint Reader
Keyboard
Backlit - US English
Wireless
Intel® Dual Band 8260 Wireless AC (2 x 2) with vPro™ & Bluetooth® 4.1
Rear Battery
3 cell Li-Ion 26Wh
"A great Ultrabook for business or personal use."
TechAeris 8/12/2017
Lenovo Thinkpad T470s LaptopFeatures
Performance You Can Count On
With the responsiveness and efficiency of 7th generation Intel® Core™ processors, the Lenovo ThinkPad T470s lets you switch effortlessly between your favorite apps—increasing your productivity, creativity, or entertainment levels along the way.
Super Fast SSD Storage
Unlike a regular mechanical hard drive, a Solid-State Drive (SSD) has no moving parts and performs faster—including booting up (nearly 3X quicker), opening files (as much as 30% faster), and transferring files (around 200 MB/s, compared to 50-120 MB/s). As well as being quieter, it's also more reliable, more rugged, and more secure.
Tested for Battle, Built for Success
Every ThinkPad laptop undergoes 12 stringent military tests and over 200 quality checks. So, you can rest easy knowing that your T470s is more than capable of surviving the bumps and bruises of everyday life.
Now you can boost your productivity from anywhere.
User-Friendly, Business-Friendly
Easy to set up and roll out, the T470s is also quick to service, upgrade, and secure. From an everyday user to an IT technician, this business laptop is designed to make life (and work) easier for everyone.
Less is the New More
The T470s is available with Microsoft Windows 10 Pro Signature Edition. Now, you can say goodbye to unwanted trial ware, apps, or distractions. And hello to a faster laptop, from startup to shut down and everything in-between.
Forgot Your Password? No Sweat
With Windows Hello's advanced fingerprint technology, there's no need to worry about remembering your password. Simply touch the fingerprint reader to log in, quickly and securely.
Delivering what you need, when you need it.
Get Closer to the Action
By configuring your T470s with an optional touchscreen, you can interact more with your work—and have more fun during your downtime.
Make Light Work of Long Days
With its two batteries, the T470s gives you greater flexibility and up to 10+ hours of power on a single charge. That's more than enough juice to help you burn the midnight oil or binge watch your favorite shows.
For On-the-Go Productivity and Entertainment
Weighing around 2.9 lbs (1.3 kg) and under 0.79 in (19 mm) thin, the T470s gives you portability, without sacrificing performance. The 14" FHD display delivers sharp, vibrant visuals, perfect for working on the go or kicking back to enjoy a movie.
Legendary ThinkPad durability and reliability built in.
Stay Connected, Even When You're Not
With super-fast LTE-A (4G) connectivity, the T470s gives you prompt access to all your cloud data and apps—even if you are out of WiFi range.
Look Sharp, Sound Sharper
The T470s has an HD web camera and dual array microphones (with background noise reduction) as standard—ideal for whether you're on a call in a busy open plan office or a bustling coffee shop.
Cutting-edge technology to give your business the edge.
Rest Easy Wherever Life Takes You
The T470s comes with a worldwide warranty as standard, enabling you to seek expert assistance and help in 160 countries across the globe.
Enhanced, Smoother Interaction
By constantly listening to our customers, we have been able to refine the T470s' TrackPad and TrackPoint. With an improved design that lessens jumps or gaps when scrolling, these pointing devices offer a smoother, cleaner, and more accurate experience. Together with the award-winning ergonomic ThinkPad keyboard, the T470s will soon help you make light work of hard work
Bringing you the best PC interaction possible.
Prepare to Be Thunderstruck
The ThinkPad T470s includes Intel® Thunderbolt™ 3—the technology that brings lightning-fast Thunderbolt to USB-C at speeds up to 40 Gbps. Connect a cable from your USB-C port to a Thunderbolt 3-enabled device, and get four times the data and twice the video bandwidth of any other port type, while also supplying power. So you get Thunderbolt, USB-C, and DisplayPort. Plus, you can even output to two 4K displays with the Thunderbolt Dock.
Ngày: 6/4/2020 - đăng bởi: vimotngaymai